"Being a person of Value is where true impact lies."
Mr. Samuel Springer Jr. has 20+ years of industry experience and makes it his business to know which solutions will meet his clientele's short and long term needs. Samuel is licensed and actively provides insurance solutions in Ontario, Alberta, and British Columbia.
After becoming licensed in 2015 as an independent broker, Mr. Springer Jr. experienced a certain amount of growth which compelled him to open his company, Financial Essentials. As a result of continued growth, Financial Essentials became incorporated in 2018. As a corporation, their focus is "Protecting Your Life…! Protecting Your Income!" throughout all stages of life.
Although his personal passion has been to service the family market, as a company they have successfully embraced providing insurance solutions to Business Owners and Companies alike.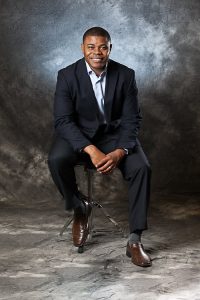 Finally, Mr. Springer gives back to the community by training new brokers, participates at speaking engagements, and teaches the Youth Class at the local community church he attends. He's currently studying to obtain his Certified Health Specialist designation with a long term goal of Estate Planning as a Certified Financial Planner.